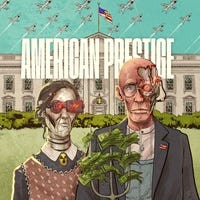 Dec 25, 2021
Bonus - The Christmas Truce of World War I w/ Terri Blom Crocker
A podcast from Daniel Bessner and Derek Davison that provides listeners with everything they need to know about what's going on in the world.
Merry Christmas! Danny and Derek speak with the historian Terri Blom Crocker to discuss the famous Christmas Truce of 1914, when soldiers in World War I made various agreements to  cede fighting. We talk about the reality of the various truces and how the truce has been memorialized and remembered since 1914.
Please find Terri's book here!